Westpark Village Hosts Missoula Children's Theatre
BILLINGS, Mont. (March 12, 2015) – Westpark Village, a leading senior living community in Billings, is partnering with the Missoula Children's Theatre (MCT) on a one week residency which will result in an intergenerational production of Blackbeard the Pirate at Westpark Village. Casting for "Blackbeard the Pirate" will include school age students from the community, grades K-12, and residents from Westpark Village, to create a multi-generational performance. Performances will take place on Friday, April 10 at 7:00 p.m and Saturday, April 11 at 2:00 p.m.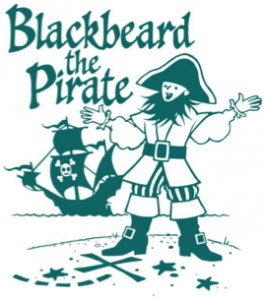 "The play is being produced by Missoula Children's Theatre, and is part of our unique international touring project," said Michael McGill, executive director, MCT. "We are thrilled to join forces with Westpark Village to develop an exceptional intergenerational theatre program experience for school age children and seniors. We understand this supports the senior living company's Ages Entwined program, providing enriching, intergenerational experiences and entertainment for the local community. We are utilizing a special grant generously donated from the Dennis and Phyllis Washington Foundation to support this production and many productions around the state of Montana."
Ages EntwinedTM, a program of The Goodman Group, the management company for Westpark Village, which develops activities and programs that help bring generations together to create meaningful interactions and provide an opportunity for sharing wisdom, mentoring and socializing.
Show Synopsis: What starts as a lazy day at the beach quickly turns into mystery and adventure when the search for Blackbeard's treasure begins! Tales both past and present lead us on a search of untold riches. Just where has Blackbeard and his crew hidden their legendary treasure?
Tickets: Tickets can be reserved in advance by calling 406-652-4886. Tickets are $5 each and all of the proceeds from sales will go to the Generations Health Network Relay for Life Team, an annual fundraiser for the American Cancer Society.  Westpark Village staff and residents are part of that team which consists of employees from all of Generations Health Network. The Relay for Life event is scheduled on July 10 at the West High School track.
Auditions: School age children, grades K-12 and Westpark Village residents are invited to audition for the Missoula Children's Theatre production of "Blackbeard the Pirate" on Monday, April 6 at Westpark Village at 2351 Solomon Avenue in Billings from 3:30-5:30 p.m.
Rehearsals: Rehearsals will be conducted every day from 3:30 to 7:45 at Westpark Village. Although not all cast members will be needed at every session, those auditioning must have a clear schedule for the entire week and if selected, be able to attend all rehearsals required for their role. A detailed rehearsal schedule will be distributed at the conclusion of the audition. Cast members scheduled for the full four hours of rehearsal will be provided a bag dinner of a sandwich, chips, and cookie for the 15 minute break between rehearsal sessions. For more information on auditions, call Melissa Scianna at 406-652-4886.
Westpark Village provides senior residents with a full range of care and services, including retirement living, assisted living and memory care. Year-round, Westpark Village hosts a variety of intergenerational activities to provide both children and older adults with extraordinary opportunities for sharing and learning. Westpark Village provides senior residents with a full range of care and services, including retirement living, assisted living and memory care.
"We are excited to join forces with our management company, The Goodman Group, to participate in its Ages Entwined innovative programs, linking generations, and Missoula Children's Theatre for this special event," said Tina Vauthier, executive director at Westpark Village. "Our senior residents and the children in the community are really looking forward to the performance. We see that both generations benefit from the interaction, and the children develop confidence, skills and self-esteem, as well as meaningful relationships with our residents."
---